Why IP Valuations
Need a Quality Focus
"One of the dirty secrets of the IP valuation world, especially patent valuations, is that the 'experts' ignore the validity/enforceability of the IP – because they don't know enough about your technology to analyze and guarantee its validity and enforceability. Your portfolio of IP is worth no more than the money needed to invalidate the IP, or to insure against your competitors infringing your IP. If the 'experts' you use to do these evaluations aren't considering these two important issues, they are lying to you about the value of your IP portfolio."
Introduction to the Next Generation of IP Quality Assessment
A firm's most important competitive corporate assets are intellectual property, especially patents, trade secrets, trademarks, and copyrighted works. Quality patents and trade secrets help enable companies to profit exclusively from their valuable innovations. However, industrial espionage and access to manufacturing and distribution are becoming easier, lowering barriers to competition. The value of trade secrets depends upon the security surrounding them. The value of patents depends upon their vulnerability to legal attack. What is often overlooked, is the value of all types of IP presumes the financial means of the owner to curtail infringement or misappropriation, with full legal process if necessary. The higher the quality of a company's patent portfolio, the less vulnerable it is to attack, and the more imposing the barriers to entry. The exclusive rights in a company's valuable innovations, imparted by a high-quality IP portfolio, yields higher company valuation.
Having a realistic appraisal of the quality of one's IP is critical to estimating competitive advantage. One cannot rely on the U.S. Patent office default that a "duly issued" patent is presumed to be valid, or upon a patent law firm's or valuation firm's naked assumption about value in its calculations or litigation strategy. These entities do not evaluate patent quality in their analyses. IPISC is an expert in identifying patent quality, and we can guarantee our results. The value of IP isn't what someone with business credentials opines on paper, the true value of IP is what someone is willing to pay for it now, and coincidentally the value at which it can currently be insured.
IPISC is launching the next generation of intellectual property valuation services. The power and accuracy of these services is based on decades of IPISC's expertise assessing and insuring IP quality and value, and reliability of their results are optionally backed by A+ rated insurance carriers. IPISC's services go far beyond ordinary reports and analysis provided by typical law firms or value consultants, providing a realistic view of the IP portfolio and its potential, and preparing clients to be proactive and strategic with their IP assets and R&D efforts, rather than reactive to the competitive market.
Standard Suite of IP Portfolio Assessments
Detailed quality assessment (U.S. and/or worldwide) including novelty/originality, validity, and enforceability of select IP, or an entire portfolio

Assess patent scope, including review of file history
Assess legal strength of terms used in the patent specification
Provide guidance on strength of enablement in the Detailed Description
Identify any overlooked patents, publications, or pre-existing products that might represent a basis for attacks on validity, and recommend proactive solutions
Identify defects in the text and claim language that create an opening for competitor workaround, and litigation attacks
In the event of potential defects, suggest language to strengthen the patent in a continuation/reissue
Identify potential Markush-like enablement attacks

Standard landscape search and analysis

Identify conflicting third-party IP
Exclusive! In the event of potential conflict, assess potential terms for defense insurance on the IP/portfolio to mitigate risk of litigation

Research market for evidence of exclusivity of trade secrets
Survey competitive market for potential infringers
Recommend strategies to strengthen the IP or portfolio position
Exclusive! Analyze copyrights under 17 USC 102b for potential attacks on client or competitors' authored works (such as open source software)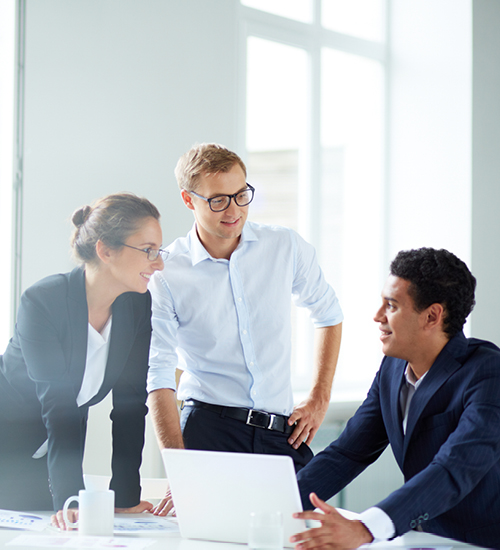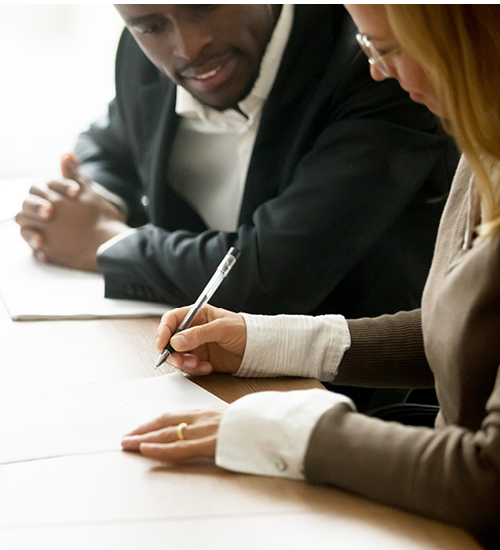 Advanced IP Portfolio Assessments
Valuation of select IP, or your entire portfolio
Additional financial assessment of potential for collateralizing your IP with an insurance policy, to obtain debt financing without sacrificing equity
Deeper search and analysis of client or competitor software for open source and proprietary code
Expanded landscape analysis identifying specific areas suitable for new R&D or improvements to the state of the art
Exclusive! – Provide claim chart style analysis of identified infringement, project cost of litigation and probable outcome, and estimate value of damages or a license
Exclusive! – Detailed quality assessment (U.S. or worldwide) of competitor's select IP or portfolios, including novelty/originality, validity and enforceability to identify valuable Merger & Acquisition and/or cross-licensing or design-around opportunities
Exclusive! – Assessment of your patent law firm's quality (or quality for other clients of the law firm)
Exclusive! – Patent litigation and/or prosecution case management — are you overpaying ???
Exclusive!  – Assessment of third-party IP value/quality reports
BEYOND NEW and Exclusive! — Transnational Quantum Computing Patent Enforcement Analysis