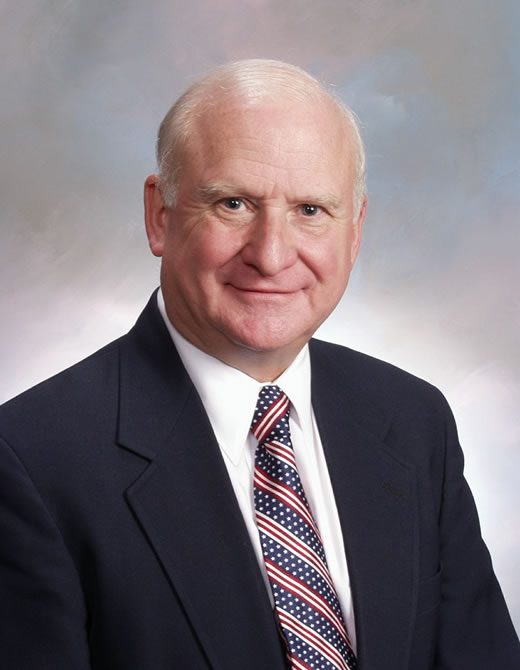 Robert W. Fletcher, Esq., CHE, MBA
Founder In Memoriam
It is with great sadness to report IPISC's President & CEO, Robert (Bob) Fletcher passed away January 10, 2022.
Bob was a registered Patent Attorney and handled intellectual property related matters since 1963.  In 1976, Bob was President of HLPM, Inc., a wholly owned subsidiary of a regional investment banking firm.  HLPM, Inc. was originally in the business of sale and license back of intellectual property, affording capital gains tax benefits to its clients.  During this time, Bob learned from several clients that while licensing and commercializing technology was beneficial, to insure their portfolio of intellectual property and maintain enforceable rights was of more interest.  Thus, the motivation evolved to create the IP Enforcement (formerly known as "Abatement") Insurance.
As both a Patent Attorney and a named inventor on several patents, Bob came to understand the potential for unlocking the value of an intellectual property portfolio using insurance.  He then founded IPISC in 1990.   It was his mission to pioneer the field of intellectual property insurance to enable insureds to protect their products and intellectual property assets which he firmly believed was essential to continued economic growth and success of those with the entrepreneurial spirit and creative minds and to the benefit of mankind.
It was difficult in the early days to convince carriers, including the Lloyd's syndicates, to carry the new Enforcement Insurance.   However, Bob would not give up.  He convinced a carrier to carry the IP Enforcement Insurance, and soon thereafter the IP Defense Insurance, and despite slow sales during the initial years, the products succeeded and became the industry standard.  IPISC has maintained a successful partnership with the Lloyd's syndicates for well over a decade now.
Bob worked tirelessly for over 34 years creating intellectual property insurance products and building his team at IPISC, which he took pride in calling the best intellectual property insurance team in the world.  Bob stepped back from daily operations in recent years but his passion for the company never dimmed.  He was proud to realize his company truly became the pioneer and worldwide industry leader in intellectual property insurance.
This is the work ethic, spirit, and creativity that Bob maintained throughout his life with our company, and we are committed to maintain, grow, and honor his legacy and vision.