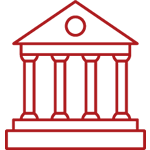 Litigation Management
Litigation Management Services promote efficient and effective claim resolution by building a strong, working relationship with the Insured, and by doing all possible, within the terms of the policy, to help support the Insured in enforcing and/or defending their IP rights. These services are available on a per project fee basis, and are automatically included with the Abatement and/or Defense policies. Litigation Management Services assist the Insured in managing legal services and costs associated with costly IP litigation. Litigation Management Services, combined with IPISC's experience in managing litigation for our policy holders, often saves the policy holder real dollars in excess of the amounts paid in premium.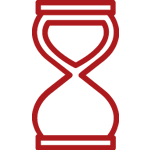 Early Intervention
As a courtesy to Abatement Insurance policyholders, Intellectual Property Insurance Services Corporation (IPISC) offers access to Early Intervention (EI) Services. This service allows the policyholder to request nonthreatening letters, sent by IPISC's litigation management department to suspected infringers, advising them of the existence of the policyholder's intellectual property (IP) rights and the fact that those rights are insured. In IPISC's experience, prompt response to newly discovered Infringement often results in a quick resolution. The policyholder is not required to utilize the EI Services prior to filing a Claim; instead, the Services are available as a first response tool as a precursor to a Claim. IPISC's EI Services have resulted in a satisfactory resolution of the problem in more than 80% of the cases where the Insured has chosen to utilize the Services.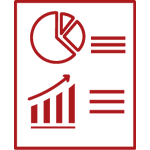 Patent Validity and Valuation Analysis
Over the years, IPISC has developed sophisticated in-house capabilities for analyzing the validity and value of patent applications and patents. These capabilities are applied across all of our IP insurance products, which enables us to offer to you the most cost-effective premiums for your IP insurance policies. For those of you who need an analysis of the validity and value of your patents (or patents to be acquired) independent of an IP insurance policy, let us do that analysis for you. And in some cases, our analysis fee can be applied against the first year's premium of our IP insurance policies. If you are interested in this service, please contact our Salespeople.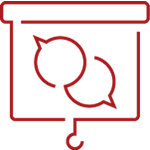 Patent Law Firm Advisory Service
If you are in need of patent law services, and looking for a professional, competent and cost-effective law firm, make use of IPISC's Patent Law Firm advisory service. Based on your size, technology activities, and geographic location, IPISC will analyze your needs and recommend a few law firms for you to consider. As IPISC has been working with some of the best law firms for decades, and successfully opposed other firms, we have extensive knowledge of IP law firms on which we will base our recommendations. If you are interested in this service, please contact our Salespeople.